---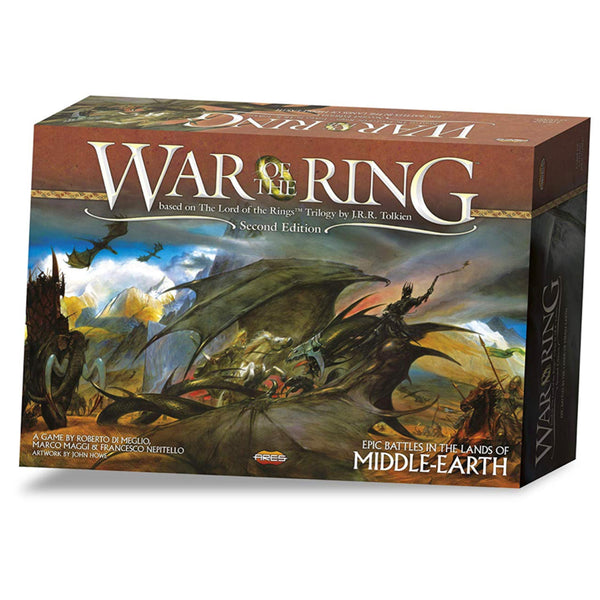 Sale
Imagine experiencing the scenes from the book or the movies that are so epic - While spending time as the character you most identify with. 
A fantastic game that usually takes about 2 hours to 2.5 hours to play.   It's rated for ages 13 - 15 and up.  Many adults enjoy this game.  
The rules are clearly written, although they can be slightly complicated.  
A game like this is not too simplistic and yet not overly complicated, it's just right for entertainment for about 2-4 players.   Invite those who share your passion for the stories of Middle Earth the most. 
The material aspects of this game:
The Board:   70 x 100cm Game Board in two sections, 16 Action Dice, 5 Combat Dice and 76 Cardboard Counters
Also included are 110 Event and Character Cards, Game Rules Two Player Aids
204 Plastic Figures representing Armies and Characters (more than 30 different sculptures)
Epic Story
Epic Battles 
Epic Fun!  
Try your best to keep Sauron's forces away from your true purpose:  To Destroy the One Ring To Rule Them All. 
Or:  Be Sauron and overtake the free world and become the master of total dominion while all despair.  
Good vs Evil... You choose and vie for the outcome... 
AGS WOTR001
1903385113
Supplies are limited, buy now and reap hours of entertainment and enjoyment in the company of good friends.