---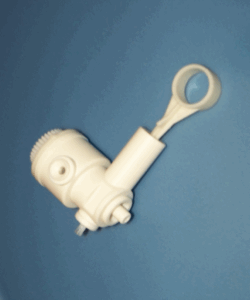 This is the Hydro Floss Pump and Piston

This video is primarily for the hose and handle. However, in the process you will learn how to replace the pump:





This is a genuine Hydro Floss part.

If you have a real Hydro Floss, Model number
7618.034,
this is the correct part.

Please Note The Following.

1. There are no refunds or exchanges on this part.

2. You MUST be mechanically inclined to install this part. See video above...

3. You assume responsibility for the repair of your machine.

4. Toothy Grins is not responsible if you cannot install this part properly and / or the outcome is not what you wanted.