---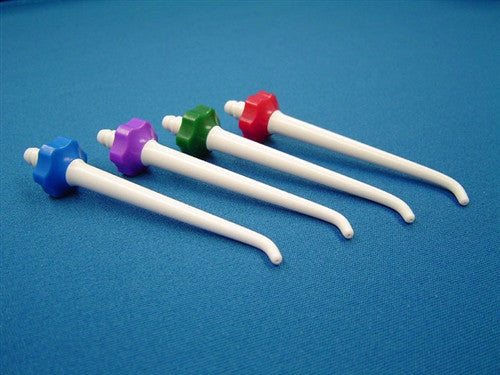 Regular Jet Tips for use with the Hydro Floss Oral Irrigator
These are the SAME color coded tips that come with each Hydro Floss.
Hydro Floss recommends changing your tips every 90 days. That is why we offer this convenient option to aquire jet tips here.
This is a package of four (4) Color Coded Regular Jet Tips.
Shipping is FREE when you order four packages of jet tips - orders under $25 may incur a shipping charge.
Shipping is
free
when purchased in conjunction with the Hydro Floss Oral Irrigator -
Click Add To Cart
above or order by phone by dialing 1-888-586-6849