---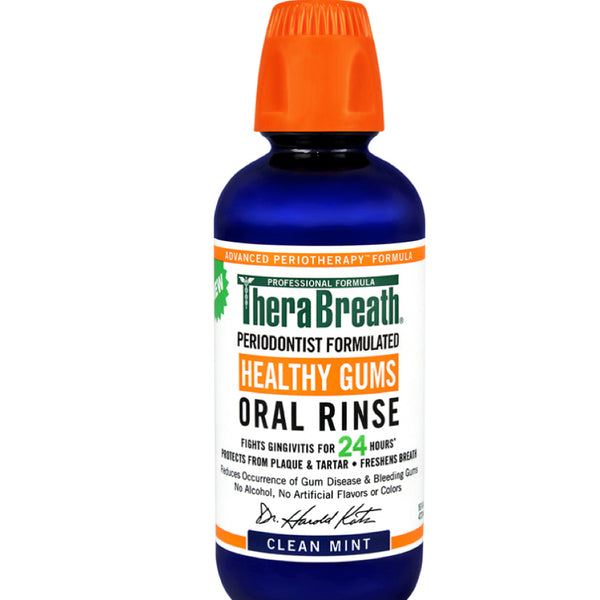 Sale
Just two bottles qualifies for free shipping!
Customer Reviews
A single bottle of HealthyGums - Oxygenated and pH balanced mouthwash. Customer Reviews
This mouth rinse was designed to aid in the healing of gums and to freshen the breath.
This is a strong formula meant to attack the harmful bacteria that cause gum disease and bad breath.
I like to put one thimbleful in my
Hydro Floss
Reservoir before use. (Will last a long time that way.)
To save in bulk, try our unique
Healthy Gums 20 Pack