---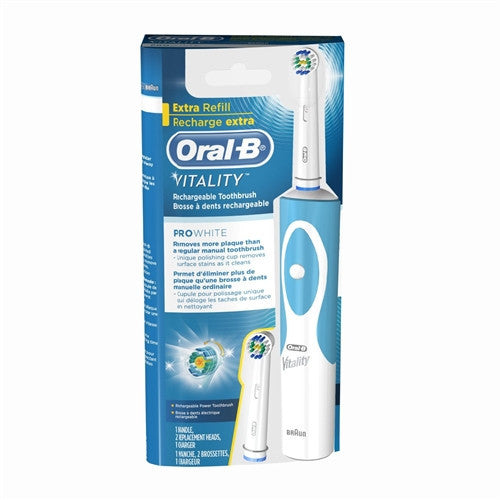 As electric toothbrushes go, this is a pretty good deal.
It carries the Oral B name and quality.
It is inexpensive compared to more expensive Oral B brushes.
Timer
It does have a timer. This is important so that you will brush for the recommended 2 minute time frame. This is where many run into problems.
Regardless, of whether you use a manual or an electric, most human beings have an erroneous mindset when it comes to time. Some people brush for as little as 15 seconds, but in their mind, it was over 2 minutes.
This is where the timer comes in and is very helpful.

Disruption of Plaque
There are many claims that an electric is 'more effective' at plaque disruption than a manual. I think a lot of that depends on how you use the manual. On average, most people suffer from the time problem just mentioned. Perhaps a manual would be just as effective if used correctly and for the right amount of time?
In any case, the timer with this electric along with the price make it a no brainer. If you want an inexpensive electric this may be the one for you!