---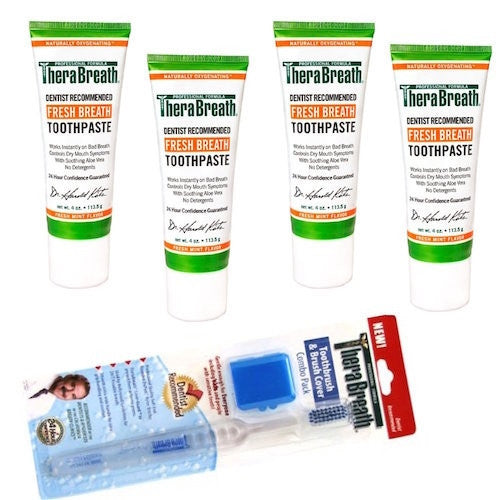 Non fluoride toothpaste is something that many people are interested in using.
This is a 4 tube set with a premium super soft toothbrush.
Fluoride is catching a lot of heat in the last several years. Many scientists have suggested that it is toxic to the human body.
I personally shy away from toothpaste with fluoride.
But everyone has their own preference. I would assume, since you are reading this page, that you are at least hesitant about fluoride as well.
Enjoy your combo set.
Ingredients:
Water (Aqua), Sorbitol, Glycerin (from vegetable sources), Hydrated Silica, Natural Flavor, Xylitol, OXYD-8® (Dr. Katz's patented Oxychlor Compounds), Aloe Barbadensis Leaf Juice, Tetrapotassium Pyrophosphate, Tetrasodium Pyrophosphate, Cellulose Gum, Ammonium Glycyrrhizate, Ascorbic Acid (Vitamin C), Natural Fragrance (Parfum), Mentha Viridis (Spearmint) Leaf Oil, Mentha Arvensis Leaf Oil, Sodium Benzoate