---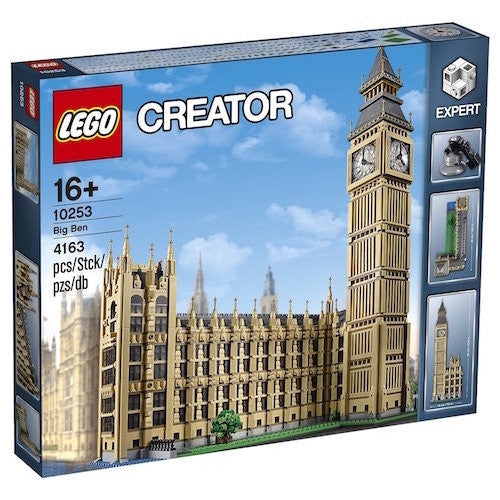 Sale
Over 4,000 LEGO® pieces.
Measures over 23" (60cm) high, 17" (44cm) wide and 7" (20cm) deep
Includes 4 printed clock faces
Access the Big Ben bell from above by removing the top of the tower


This is the Lego Big Ben 10253 Creator Series.
This is a good deal for $299.
You can compare the price here.


If you love legos, this is a brand new Lego Big Ben 10253 Creator set.
It is unopened and unused, brand new. Suitable to give as a gift or keep for yourself.
If you have an entrepreneurial spirit, you can even resell this item for a higher price as you can see at the link above.
I was considering selling Legos and bought this, but I've changed my mind.
That is the reason why you can buy it inexpensively here. Enjoy and have fun!
It is unopened and brand new. There is only 1 of these available here, so act fast.